Are you sick & tired of

Losing Money & Visitors on your blogs?
Now YOU can make your blog Sticky…
and make your content Wiggly.

This Amazing Plug-In…


Includes 7 Riveting Animations in the Basic Version
and over 50 in the ULTIMATE version!
That You Can Configure Animations Globally and for
BOTH Individual Posts and/or Pages!

Allows You Complete Control Over the Timing
and Intervals of the Animations!

Is a Fun & Profitable Blog Marketing Tool
for any Business!

Is Just Drop Dead Simple to Install and Configure!


Offers Flexible Licensing Models to Meet Your Needs!

Turn Your Visitors into Customers with our
SIMPLE but POWERFUL WordPress Plug-In!
Converting visitors into customers is not easy. We are all bombarded by annoying ads and images.
We are supposed to see these special offers and promotions – and take action!
It gets old and nobody pays attention!
What you really need is to grab their attention and control their actions.
Warning!
What we are about to show you will change everything you thought you knew about conversions, opt-ins, and making money online with WordPress…
We're about to share our powerful WordPress Plug-In designed to quickly & easily Grab Your Visitors Attention, immediately improving your ability to convert them into Customers – before you lose them forever…
Now YOU can overcome these problems!

Your Banners Are Ignored or Overlooked…
Visitors Ignoring Crucial Content…
Low Click-Thru Rates on Your Ads…
Opt-in & Conversion Rates Lower than Dirt…
Sales Conversions Disappointing…
We Suffered too – But NOT anymore!
We Created THE Ultimate Attention Getting Plug-in EVER!
This Amazing Plug-In Will…

| | |
| --- | --- |
| | Train your prospects to see what's important and convert them into customers. |
| | Focus visitor's attention on premium content so they stay longer on your site. |
| | Direct your visitor's attention to special offers & ads you want them to see. |
| | Skyrocket your opt-ins and conversions using animation techniques. |
| | Animates any Text, Graphics and Videos in Pages, Posts & Widgets. |
Your customers will love your site and your should see those conversions climb.
WHY?… Because these simple little animations can draw them and make them take action
without them even knowing your about your new secret weapon…
The Sticky Wiggly Plug-In – Achieve Animation Domination!

Grab the version you need NOW…

Sticky Wiggly Basic Edition

Licensing:
One Site YOU Own

Only 7 Animations

Make your Site Sizzle!

Sticky Wiggly Multi-Site Edition

Licensing:
Any Site YOU Own

Only 7 Animations

Make your Sites Wiggle!

Sticky Wiggly Developer Edition

Licensing:
Any Site You Own, Manage, Flip, etc.

Only 7 Animations

Great for Offliners!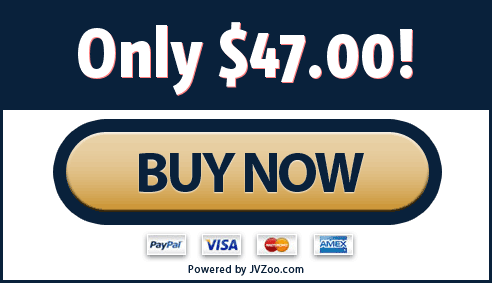 Sticky Wiggly Ultimate Edition
Licensing: Any Site You Own, Manage, Flip, etc.
OVER 50 ANIMATIONS!
Great for Offliners!
Sticky Wiggly FAQs
Q: How do I contact SUPPORT?
A: Please direct ALL Support issues to our ticketing system: support.stickywiggly.com
DO NOT REQUEST SUPPORT IN THIS SALES THREAD OR BY PM! Please put in a support ticket or your request could be missed. Please allow up to 24 hours for support to respond.
Q: Are all browsers supported?
A: We have reports of IE8 not being 100% compatible and IE9 works but doesn't always render correctly. We recommend use either IE 10 or better yet use Chrome or Firefox for best results.
Q: Is this software or a WordPress Plugin?
A: Sticky Wiggly is a WordPress Plugin. Please install it via plugin upload like you usually do.
Q: I am a serial refunder and a software thief – can I get a refund after I download it?
A: FUGEDABOUDIT! DaEnforcer gonna talk wit ya first! Submit a support ticket…
Q: Are there any known server or hosting issues?
A: We just learned about a host that uses the Suhosin security solution. For compatibility we recommended our product be whitelisted to resolve the issue. Rest assured Sticky Wiggly has been programmed using WordPress and PHP best practices and is safe to use on any WordPress blog.
Q: What's up with the download and licensing?
A: The download and licensing process can be a little confusing so please watch this video if you have any issues.
Q. If my blog is on a subdomain do I have to register with the full domain and subdomain name?
A. On the Basic Single Site product, yes the license is tied to the actual domain and subdomain as well as the Paypal email address used for purchase. On all of the other versions it doesn't matter what domain entered, just make sure you use the Paypal email address used to pay for the product.
Q. Is there a demo page?
A. Yes, CLICK HERE Just using a few actions for fun.

Q. Can I see ALL of the effects on a page?
A. CLICK HERE – Be careful – Dizziness and amazement may occur!